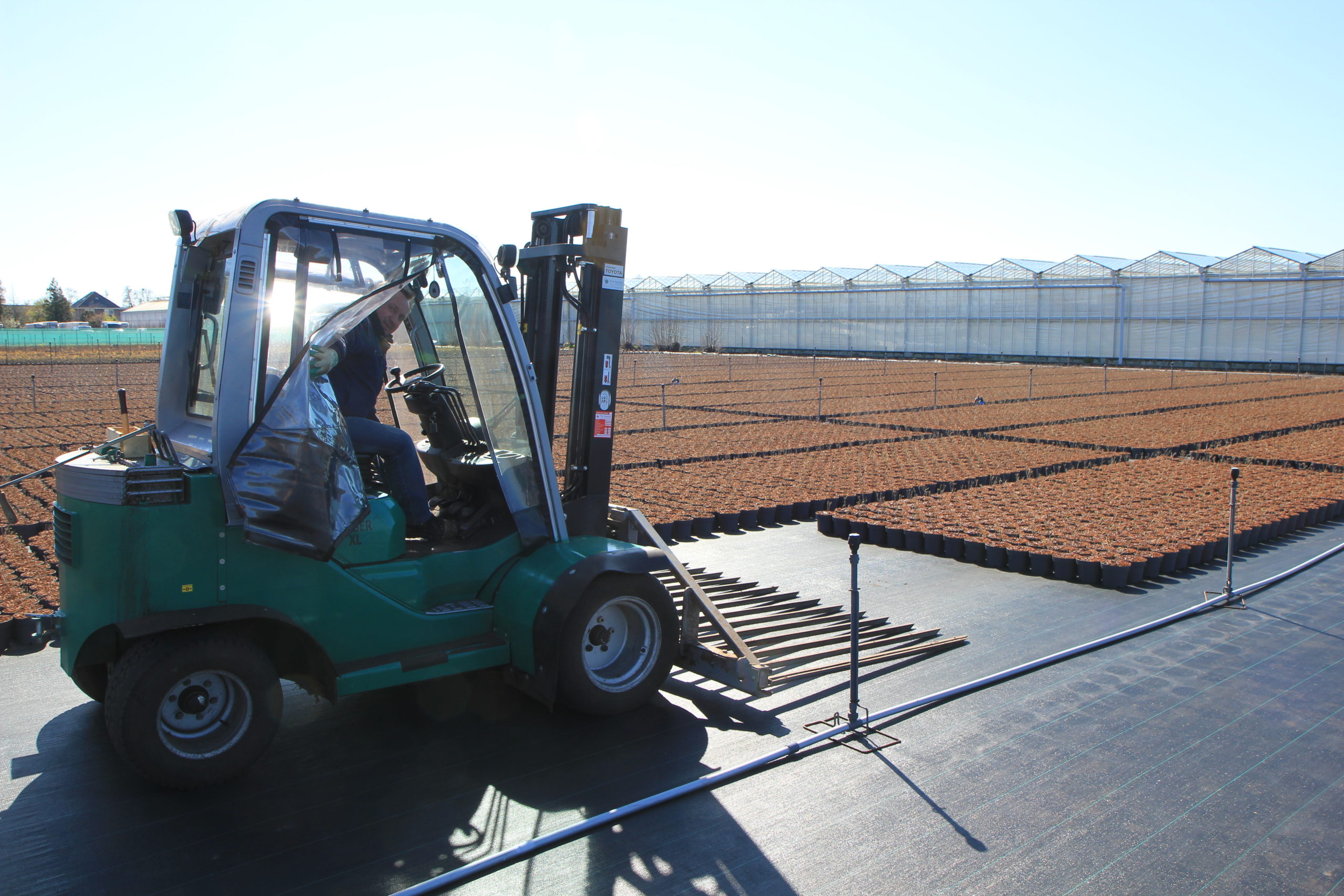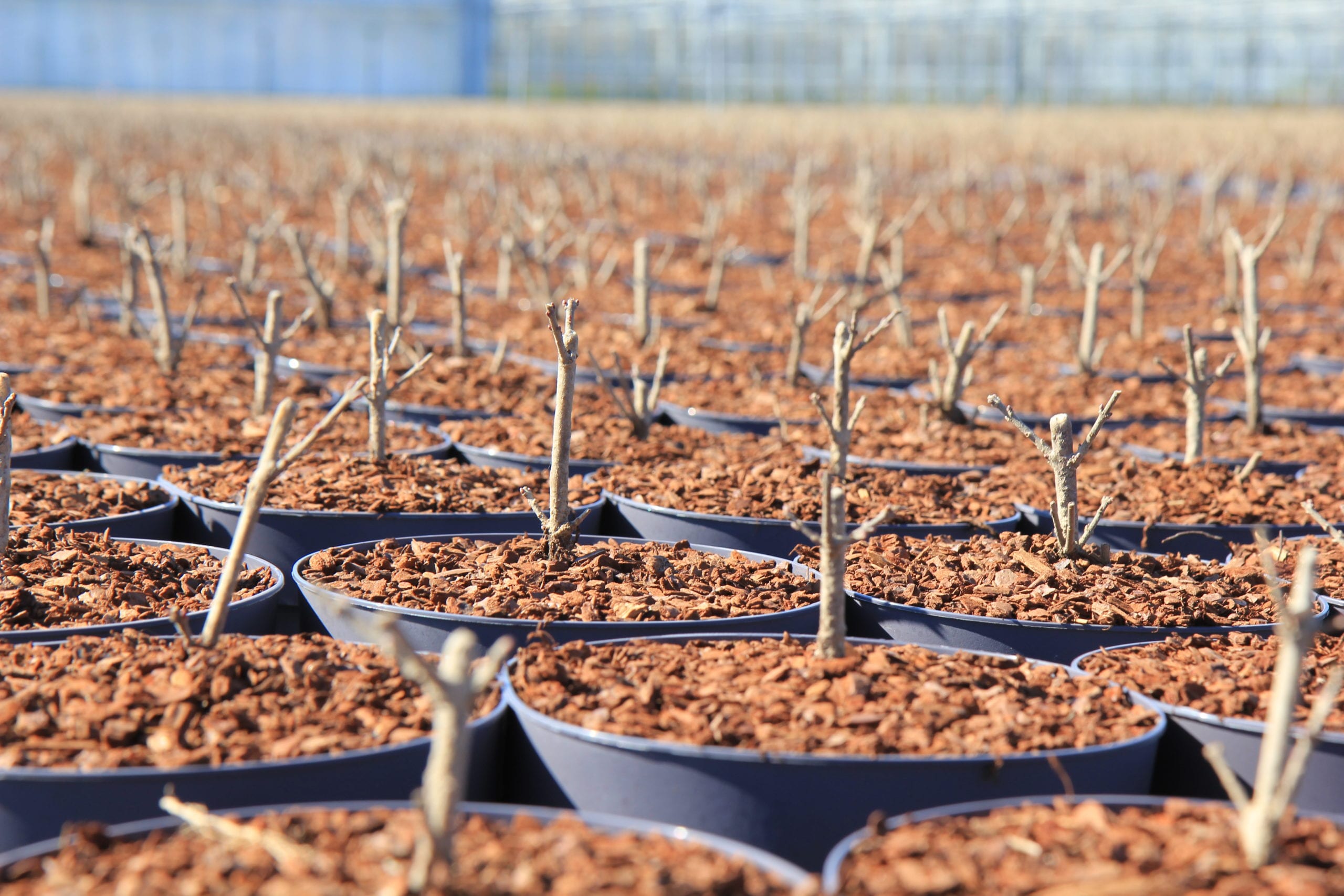 GROWING PROCESS
The cultivation and care of our ornamental shrubs takes place at our production locations in Boskoop and Moerkapelle. As well in our greenhouses as outdoors on the container fields. Our enthusiastic employees manage the quality and vitality of the crop on a daily basis.  The cultivation specialists monitor all our crops, check plant vitality and analyse development.
The production process starts with potting the young plants. For each plant variety, the soil recipe is tailor-made by means of the right structure and nutrients. After potting, the plants are grown outdoors or in our greenhouse.
At our nursery, many different tasks need to be completed before our plants are ready for delivery….. For example:
Planting the young plants: The plants are planted in a pot with the help of a planting (potting) machine and will be protect against weeds by applying a layer of bark chips on the top of the pot.
Internal transport: The plants are transported by a forklift within our nurseries, which gives us more flexibility.
Crop control and checks: All crops are checked daily for health, vitality, growth and development. In addition, analyzes of the soil are checked for the right amount of nutrients.
Fertilization and crop protection: The nutritional requirement is tailored to the needs of the plant. In addition, it is sometimes necessary to protect the plants against pests and diseases.
Pruning and guiding: To achieve a compact and even growth of the plant, it is necessary to prune the plants regularly. Some plants a (wooden) cane is applied for support or to guide them into a desired shape.
Order processing: Multiple steps are being carried out before an orders is ready for delivery. First, selecting and grading the plants towards agreed specifications. If needed a label or carecard is applied. After final quality checks, the orders are ready for delivery.